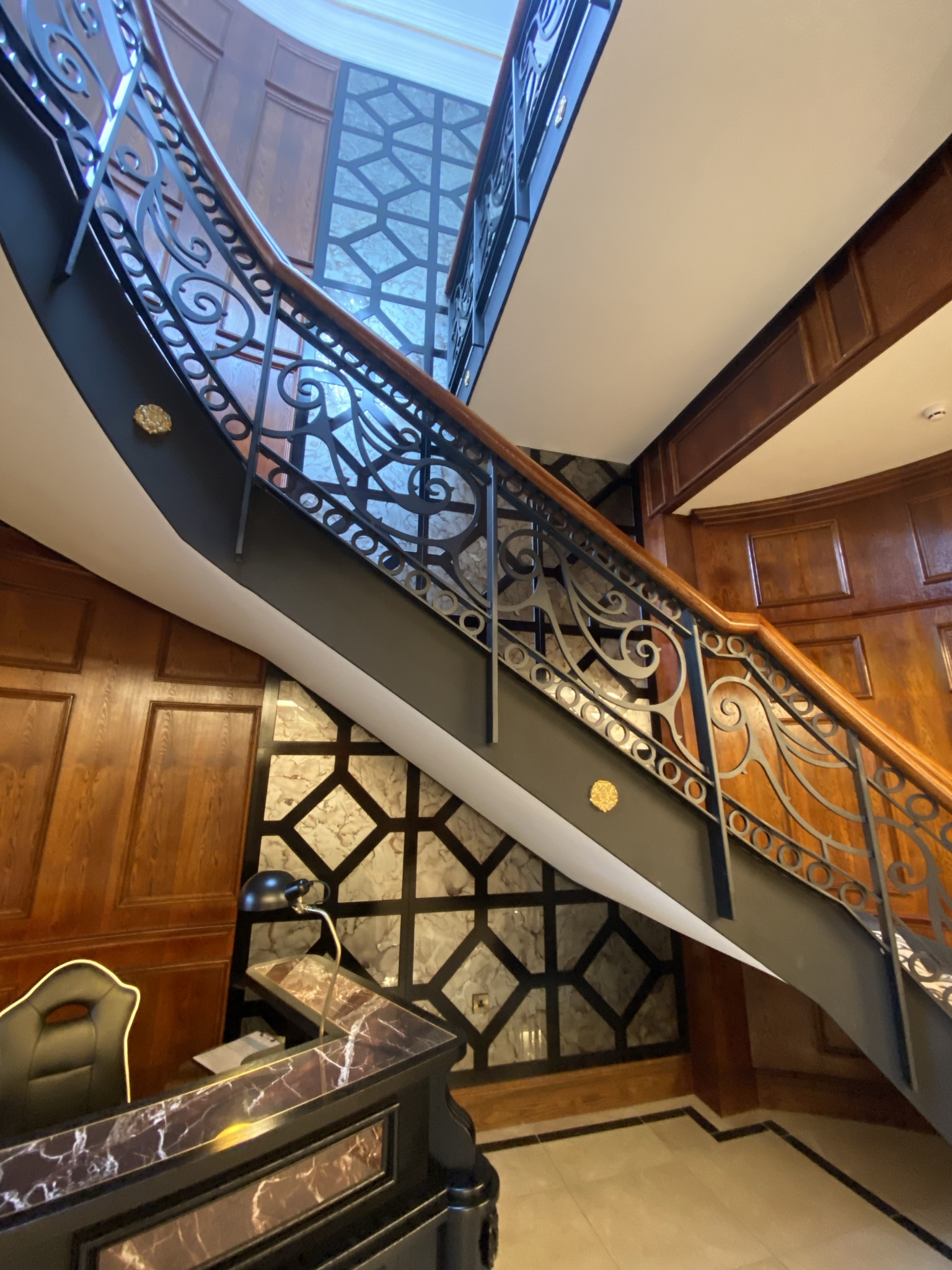 Aldwark Manor Hotel – North Yorkshire
The Aldwark Manor Estate has undergone a multi-million pound renovation and we are privileged to say that in almost every area of the hotel, there is A Touch Of Glass.
We worked on the project intermittently for around 18 months.
Scan through the photos to see a selection of our work.
A seamless glass entrance door with cast solid bronze handles.
The grand reception mirror wall made up of 135 individual imported antique mirrors.
49 en-suite bedrooms and suites consisting of shower screens and enclosures, mirrors and painted glass vanity units.
The exclusive library hosts glass display units and smoked mirror panels.
Over 60 meters of frameless glass balustrades.
It was a great pleasure to work on such an incredible project. Having our work on display in such a public way fills us with great pride.
The main contractor on this site was HYM Joinery & Contracting Ltd.